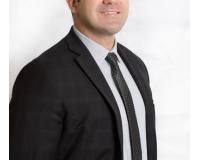 Caring, Honest, Hardworking, Trustworthy, Knowledgable, Ruthless,
Cunning, Bully, Difficult. How can these All describe one person? It
depends on what side of a transaction you are on with them. His
clients love him and other the other agents do not. Christian
originally grew up In New York. He originally came to Texas to play
hockey as a teenager The play for the Texas Tornado in 2004. This is
when he fell in Love with DFW. After studying marketing at University
of Alabama Huntsville Where he played division one. He Knew he had to
get back to Dallas. Christian has a huge heart and he will always
protect his people. wether its in a transaction or on the ice he's
never afraid to take the gloves off and get dirty. He's always
learning and evolving to better serve his people. Weather its the
biggest purchase of your life, selling your home, finding more space
for your business, acquiring an investment property or just finding an
apartment. There is no one you would rather have in your corner.
Send Christian a Message